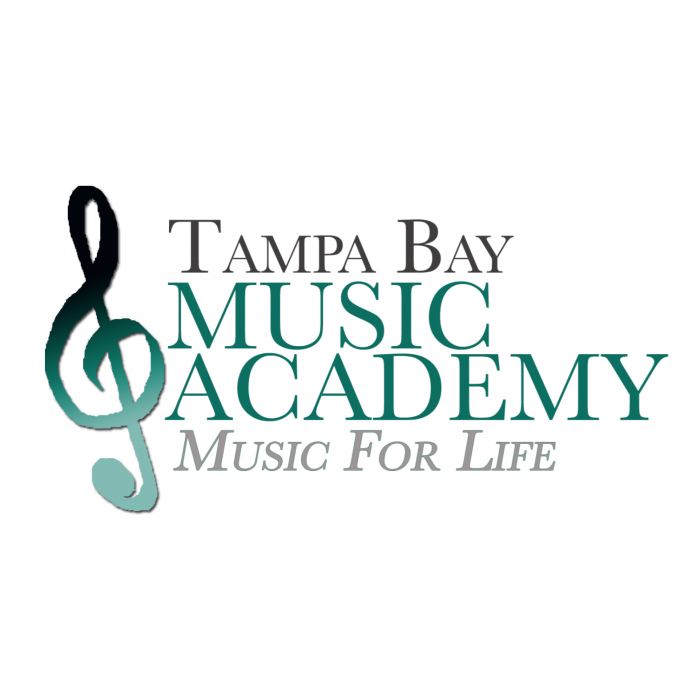 4941 Van Dyke Rd, Lutz, FL
Cello Lessons, Drum Lessons, Flute Lessons, Guitar Lessons, Piano Lessons, Saxophone Lessons, Singing Lessons, Violin Lessons, Viola Lessons
---
Bio
Program
Tampa Bay Music Academy is the area's premier music conservatory serving Hillsborough, Pinellas, and Pasco County Florida.  Private instruction is offered to virtually all ages and ability levels.  Every week students come to TBMA for private music instruction ranging from four and five years old, elementary, middle and high school ages, all the way to college students and adults.  We can accommodate the first year beginner as well as the most advanced student. All lessons are customized with personalized lesson plans according to each student's skill level and area of interest. Lessons include performance techniques, music theory, ear training, harmony, etc.  Our Program is designed to maximize the student's musical potential with the goal of preparing each individual for future performance, ministry, and personal enjoyment.
Passion
We're passionate about music—and we want our students to share that passion too!  Our music lessons are designed not only to develop skill, but also to inspire a love of music that will last a lifetime.
Quality

Our program meets the highest standards of excellence. We believe that music is an important part of a balanced education and life and we strive to provide quality music instruction for our community. Offering a wide variety of choices for lessons and encompassing the culture of fine art, TBMA is suited to help you at your current age and skill level. It is our privilege to provide you with "Music for Life!"
Faculty
Our experienced music teachers work to make each lesson positive and enriching.  They tailor lessons to the student's personality and musical goals, and find ways to keep students motivated to practice and succeed.  Students and parents will be given regular feedback so that they can track their growth and accomplishments, and optional contests and judging events encourage students to put what they've learned to the test.
Recitals

Formal recitals will be presented twice each year in June and December. All students are expected to perform in the recitals. Recitals give students the valueable experience of performing in front of people, and help to inspire younger students as they listen to the older students perform.
Other Performance Opportunities
We believe music is a community endeavor. We encourage parents of K-12 students to take part in their children's success, and we keep them in the loop with helpful materials and regular newsletters.  Our student musicians learn to share the joy of music with others through a number of performance opportunities—whether that's in front of peers, for family and friends, or with the local community.
---
Teaching Info
Private Music Lessons:
$100/month – 30 min. lesson – once each week
$150/month – 45 min. lesson – once each week
$200/month – 1 hour lesson – once each week
Group Music Classes:
Tuition varies based on type of class and teacher/student ratio.  Please contact us for more information.
Additional Fees:
There is a one-time, non-refundable $15 registration fee due at the time of new student registration.
Each private and group lesson student is required to pay for his/her own music books and sheet music.
Each private and group student is responsible to acquire his/her own instrument.