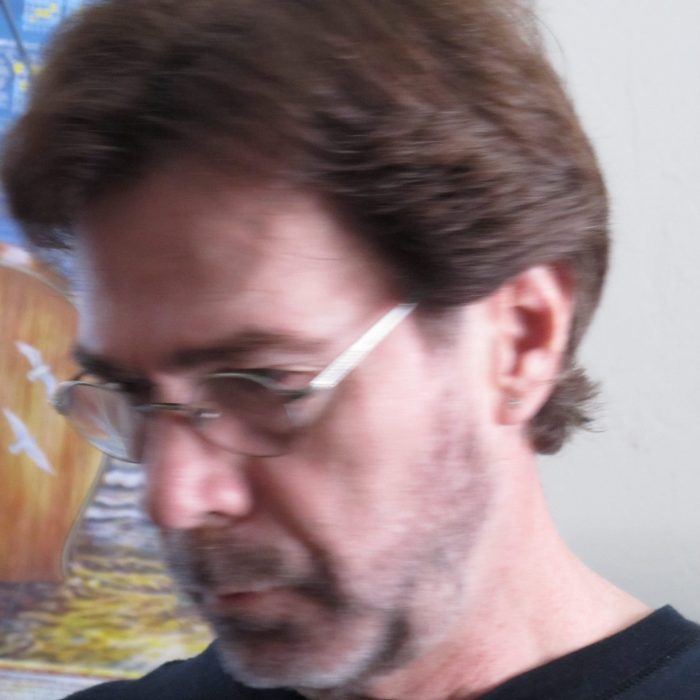 633 39th Ave NE, St. Petersburg, FL 33703
Bass Guitar Lessons, Drum Lessons, Guitar Lessons, Singing Lessons | Ensemble Coaching
---
Bio
Want to Rock Out?
The Studio is set up for live one-on-one lessons.
Using FaceTime, Skype, Messenger or Zoom, we
can see and hear each other's voice and or instrument.
Payment with a bank or credit card is easy, done securely
through Square, a trusted service that I have used for years.
Choose from lessons in several styles:
Acoustic Guitar:
Finger-Style,
Classical Guitar,
Electric Guitar:
Blues,
Rock,
Pop,
Jazz,
Country.
---
Teaching Info
About Joe Mac
The first music experience I had on electric guitar was when I was a Senior in High School, playing in a local production of the Broadway Show, "DAMN YANKEES."
Later, while a music student  in college, I played in an on-campus Blues Band.
My teaching career began in 1975, with a position as a Guitar Instructor at Farrington's Music Center, in Princeton, N.J., where I began teaching school-age children to read music and play the Guitar.
My work at Farrington's spanned a two year period during which I taught a number of students, several hours per week, at two locations in Heightstown, and in Princeton.
A Big Move:
A move to New York City in the Spring of 1977 led to private Guitar and Voice students that I taught in their homes, or at my Manhattan studio. I also had the opportunity to participate in numerous night club engagements with local artists, playing in some well-known clubs like Max's Kansas City, CBGB's and many others.
Moving On:
Five years later, I taught  40 music students per week at the Musician's Workshop, in Marlboro, N.J., where I worked for two years before a move to San Juan, Puerto Rico.
There I played major hotels with various local music acts, worked as a studio vocalist on T.V. commercials, and fronted my own band, playing for US Army, Coast Guard, and Navy military personnel on several bases across the island.
Settled in Florida:
In the Spring of 1987, I again moved, this time to Florida. Shortly after arriving, I began solo guitarist/vocalist work all around the Tampa Bay area, particularly Pinellas County Beach dates.
I also began doing Conventions and beach wedding dates at hotels in the area.
Early in 1988, I began another teaching engagement, at Seminole Music Center, till 1990. I saw about 40 students per week there, some adults, but mostly school-age children. Other music teaching in the area included Paragon Music from 1994 to 1998, Express Music in 1990 for a year, and Villano Music from 1996 to 1998, where I had both Guitar and Voice students.
Playing Again…
1990 was the year I formed a local Blues, Soul, and Rock-a-Billy group, "JOE MAC and THE PARADISE BLUES BAND." We played St. Petersburg city-sponsored events like First Night, The Festival of States, The Bayfront Blues Festival, as well as area clubs and private engagements from 1990 to 1994, at which time I left Florida to take a position as Orchestral Guitarist on a Royal Caribbean Cruise Lines ship, the "MONARCH of the SEAS".
A Return To Teaching Music:
Returning to Florida later that year, I started a business, Ace Guitar and Vocal Music Studio, and RockShop Band School, located in St. Petersburg, Fl., which is where I teach now. The Royal Caribbean work experience led to a recommendation, and 9 years of work with Craig Turley Orchestras, with whom I played many dates(1994-2003) with Broadway Show road companies, including, among others, "THE BERNADETTE PETERS SHOW", "HELLO DOLLY", and "A CHORUS LINE", in Florida venues such as Tampa Bay Center for the Performing Arts, Ruth Eckerd Hall, Barbara B. Mann Hall, Van Wezel Hall, and numerous others.
In 2001, I was Musical Director and Electric Guitarist for a Tampa production of The Broadway Show "HAIR", with MAD, a Music, Art, and Dance Company. I continue to serve the community as the owner of Ace Guitar and Vocal Music Studio, and as Director of RockShop Band School, in addition to performing locally.